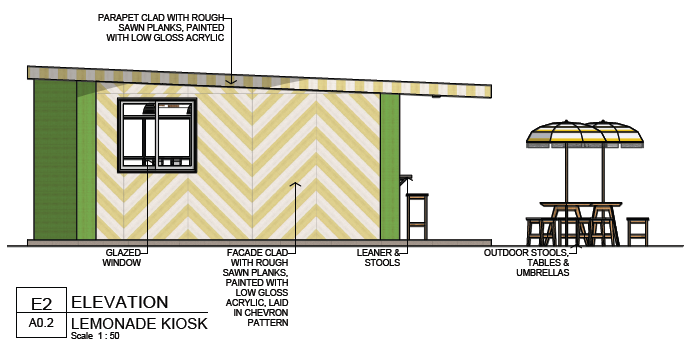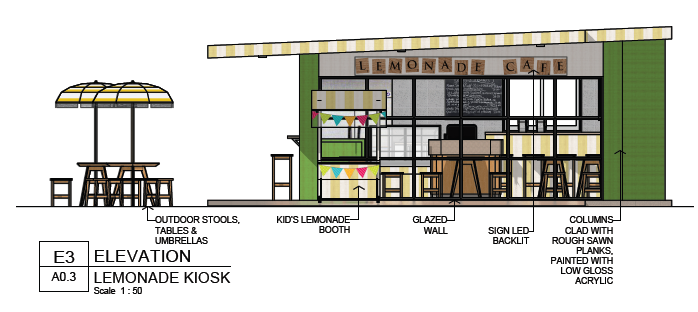 Lemonade Cafe
KIOSK DESIGN/BRANDING
/ / CATEGORY: HOSPITALITY/KIOSK – Outdoor Kiosk

Our client is a Singaporean entrepreneur who approached us to design a free standing kiosk building selling fresh made lemonade (from lemons..!), and other fresh drinks and food. He had negotiated a lease at Imbiah Station and intended to sell to train passengers.

/ / CONTRACT SCOPE: Kiosk concept design & detail documentation. Service & kitchen design. Graphic design: logo, signage, menu design.
Lemonade Cafe / / Counter
Lemonade Cafe / / Counter
Lemonade Cafe / / Outdoor seating
Lemonade Cafe / / Night view
Lemonade Cafe / / Night view
Lemonade Cafe / / Floor plan
Lemonade Cafe / / Elevation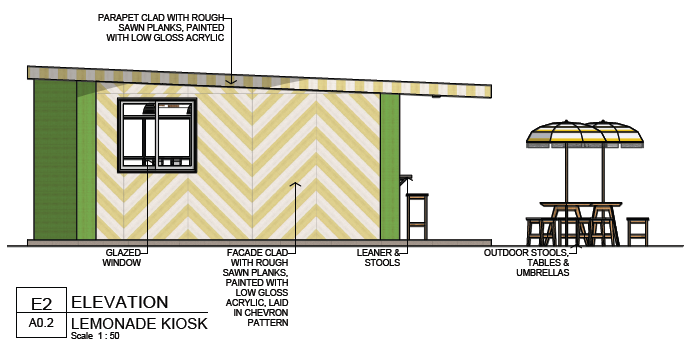 Lemonade Cafe / / Elevation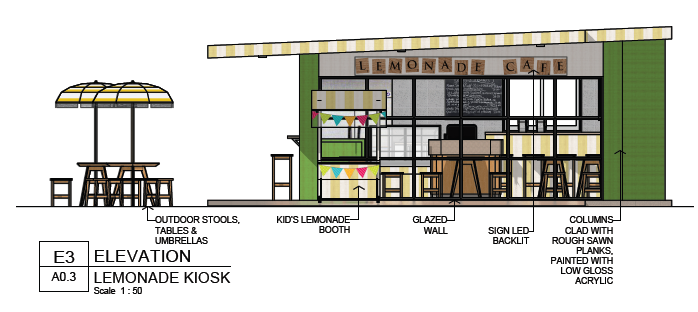 Lemonade Cafe / / Elevation
Lemonade Cafe / / Cross section