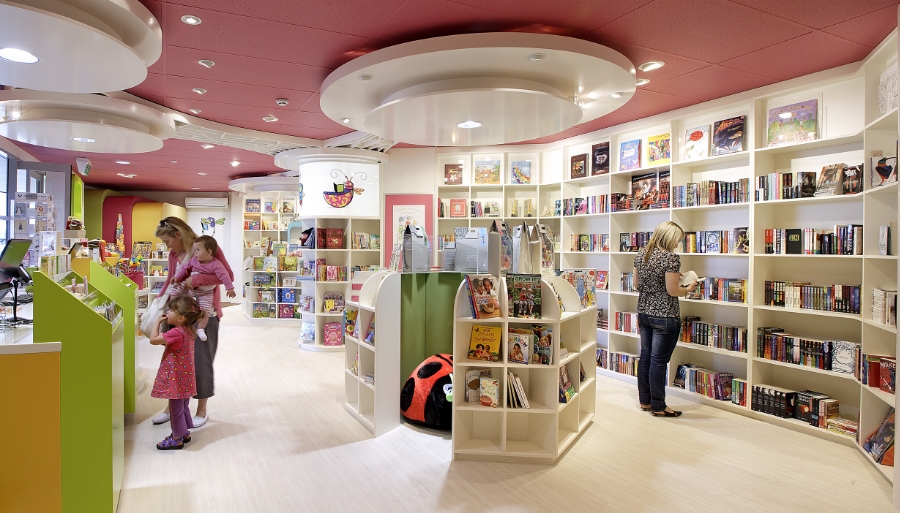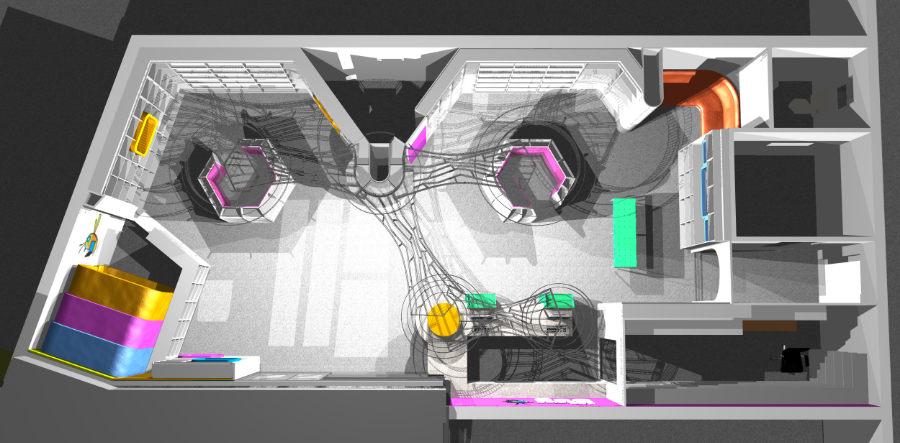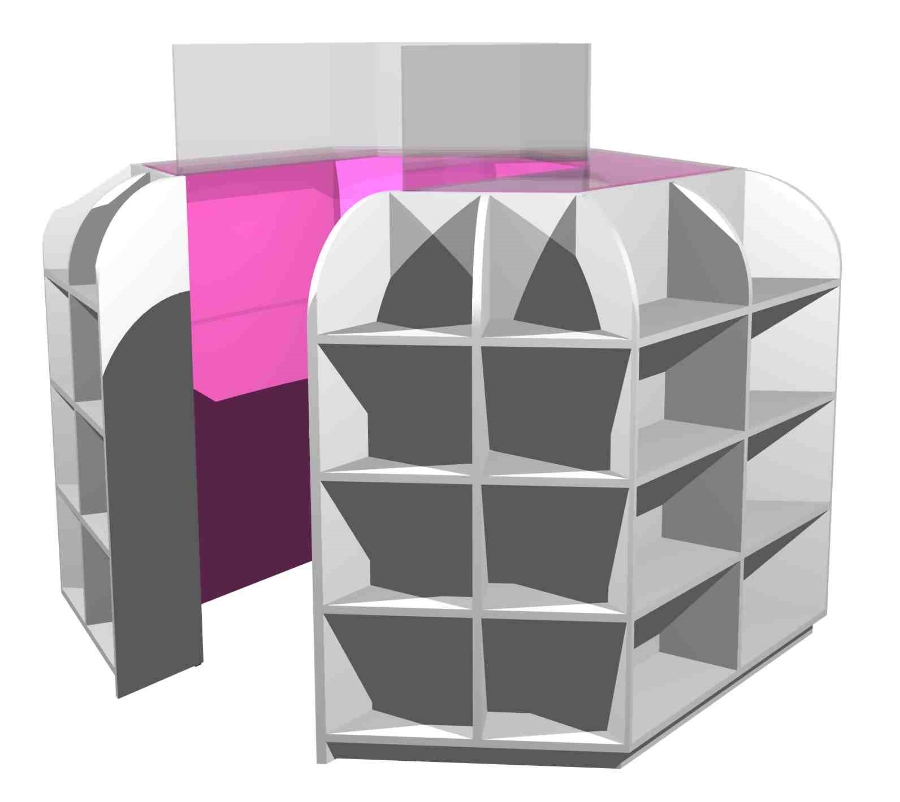 THE READING BUG
/ / INTERIOR DESIGN / / CATEGORY: RETAIL STORE DESIGN - Children's Bookstore
My clients had a vision for an environment specially designed to spark children's imaginations and encourage them to explore the wonderful world of books. They wanted something colourful and interesting that inspired play and exploration.
My answer was to model a space that is a cross between a bookstore and a playground. There are cavities and spaces that kids can explore, a multi level "reading tunnel" that they can climb in and the central displays double as play pens with a void in the middle. The palette is white with primary highlights and the branding is finished off with colourful cartoon bug characters.
CONTRACT SCOPE: All aspects of store concept, design, landlord liaison, pricing, consent application and project management of the construction.
A few words from my clients to sum up the process and the finished product:
"We are so pleased with Phil's design for The Reading Bug. His professionalism stood out from the moment we received a thorough timeline breakdown, right through to the completion of our project, on time! He was more than happy to accommodate our (sometimes changing) design needs.
Most importantly, for us, his design is outstanding and this is reflected in how well the shop floor works, continued feedback from our customers, and the attention our store has attracted."

Fleur and John Fanselow
The Reading Bug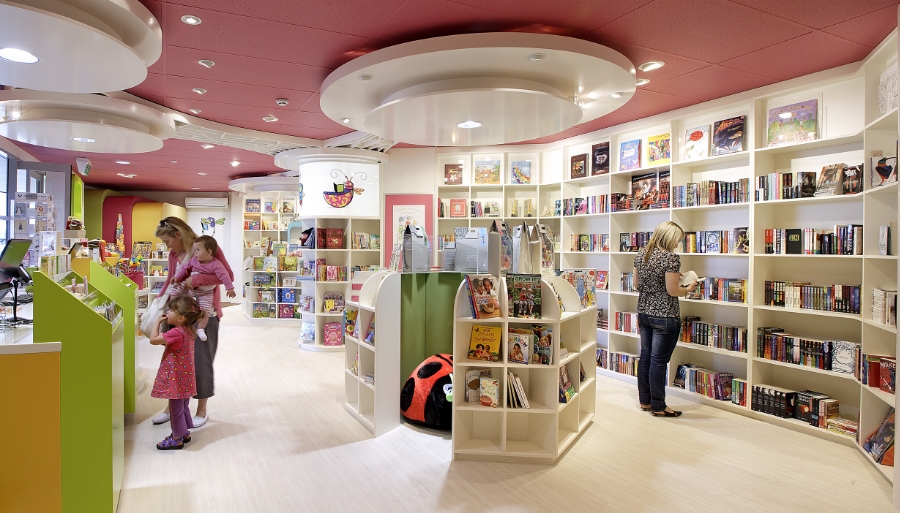 The Reading Bug / / Retail floor
The Reading Bug / / Retail floor
The Reading Bug / / Reading tunnel
The Reading Bug / / Retail floor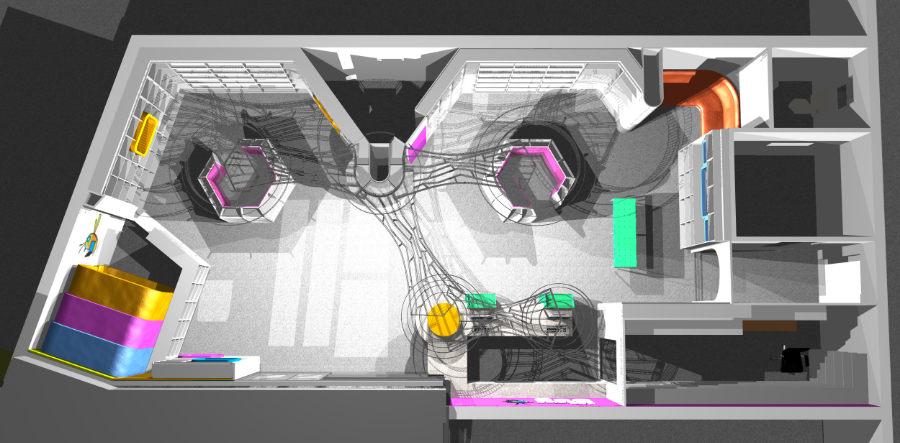 The Reading Bug / / 3D floor plan
The Reading Bug / / Concept artwork
The Reading Bug / / Floor plan
The Reading Bug / / Counter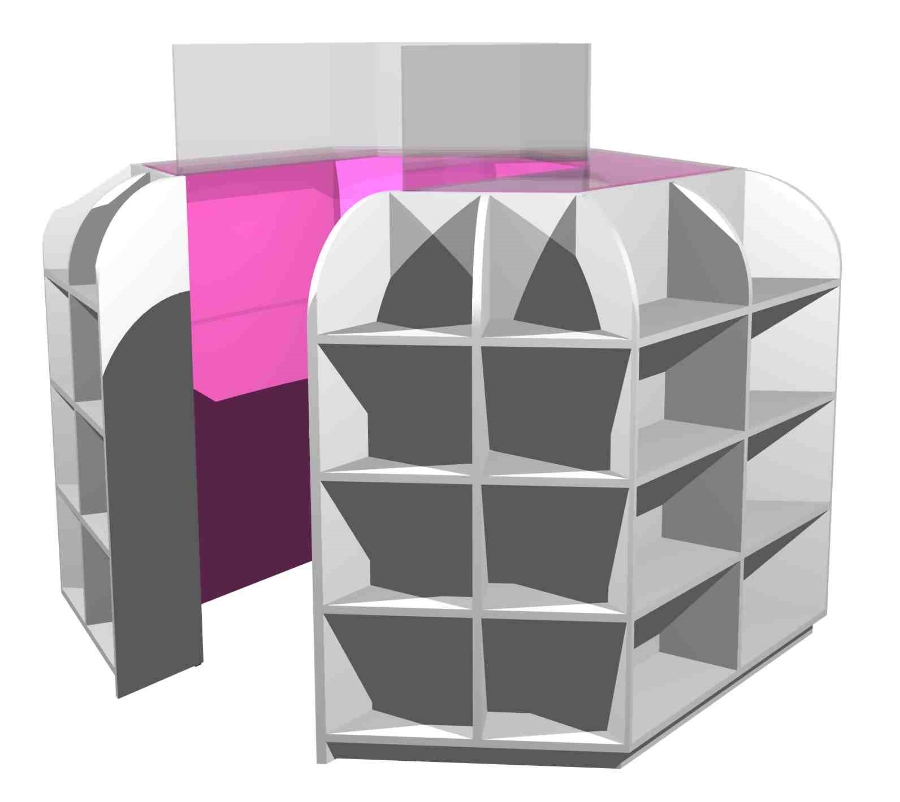 The Reading Bug / / Shelf pod with reading cavity inside